UTNBA teaches a Pre-university Course in all the Technical High Schools of the City
Those students who complete it will be directly admitted to the Engineering School.
Publicada el 15 de julio de 2019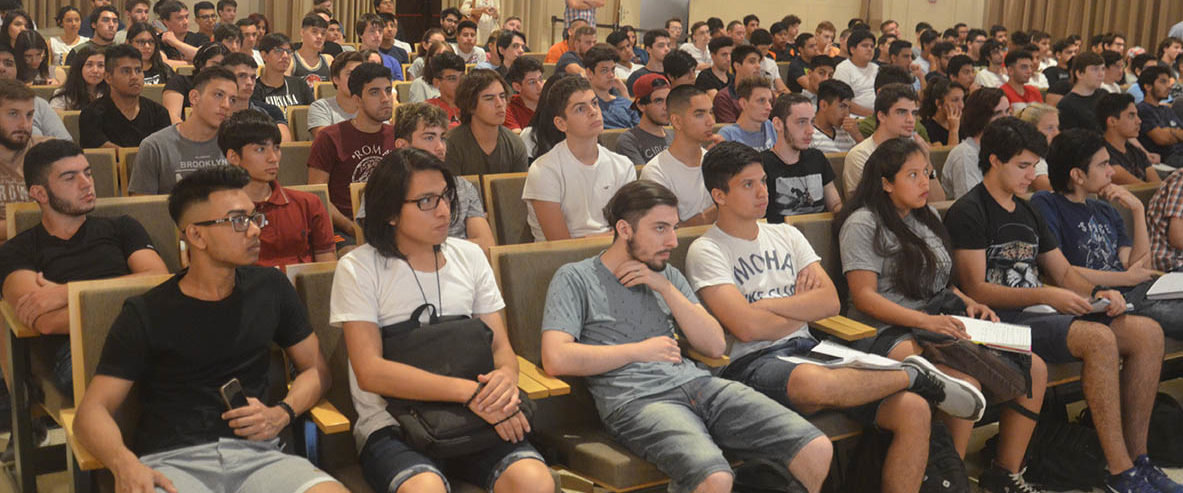 Together with the Ministry of Education and Innovation of the Autonomous City of Buenos Aires, UTNBA is teaching the Pre-university Training Course for Technical High Schools, which will grant direct admission to those students who complete it and achieve the established standards.
Carola Martínez, State-run Education General Director of the Ministry of Education and Innovation of the City of Buenos Aires, stated that "with this Course, we hope that more young people will study engineering and to generate the conditions for them to do it. To achieve this, the relationship between the University and the Ministry plays a critical role."
"It is very important –she continued– for us to enhance capabilities and to create exchange opportunities between teachers, students and the University, as it is currently being done with some high schools. This is not a new practice; it has been taking place for some time. The difference is that we now want to reach more schools and more students."
The Course
The 6th year students of Technical High Schools of the City who are interested in studying engineering will attend the Course between April and November, which will consist of a blended learning approach combining face-to-face and virtual classroom lessons.
In the virtual classroom, students will find explanatory tutorials, reading material, exercises and resources which will allow them to organize their study schedule and personal obligations.
In addition, the face-to-face lessons will be different from traditional ones. The flipped learning methodology will be used, which uses challenges and problematic situations to generate knowledge. Opportunities for practice, experimentation, problem resolution, discussion of questions or theoretical explanations will be fostered through the forums. Students will be constantly supported by tutors.
The course is structured into 28 face-to-face 4-hour lessons, which will be delivered on Saturdays and will deal with two main areas: Mathematics and Physics.
The Pre-university Training Course has a precedent in Entropy, the training and placement program created by UTN Buenos Aires in 2014.
AYUDANOS A COMPARTIR ESTE CONTENIDO